Economy
Backlash after Bank boss says don't ask for big pay rise
Unions have reacted with fury after the Bank of England boss urged workers not to ask for big pay rises, to help stop prices rising out of control.
Andrew Bailey told the BBC wage rises needed to be moderate with firms showing "restraint" in pay talks.
When asked whether the Bank was asking workers not to demand big pay rises, Mr Bailey, said: "Broadly, yes."
Downing Street and the Treasury distanced themselves from Mr Bailey's comments.
The GMB union branded the comments a "sick joke", while the TUC said calls for pay restraint were "ill-founded".
"Telling the hard-working people who carried this country through the pandemic they don't deserve a pay rise is outrageous. It's a sick joke," said Gary Smith, GMB's general secretary.
TUC head of economics Kate Bell said increasing pay at a slower rate would "make the squeeze on family budgets even tighter".
"Energy prices are pushing up inflation – not wage demands. Britain needs a pay rise – not another decade of lost pay and living standards," she added.
And Unite lead Sharon Graham said workers did not need "lectures" from Mr Bailey "on exercising pay restraint".
"Let's be clear, pay restraint is nothing more than a call for a national pay cut."
When asked about Mr Bailey's comments, the prime minister's official spokesman said: "Well, it's not something the prime minister is calling for. We obviously want a high growth economy and we want people's wages to increase."
Chancellor Rishi Sunak said on Thursday that it was not his job to set private sector wages, and that the right way to achieve higher wages was through greater productivity.
Inflation, the rate at which prices are rising, is on course to rise above 7% this year and average close to 6% in 2022.
This means prices are expected to climb faster than pay, putting the biggest squeeze on household finances in decades, with workers set to experience the biggest hit to their take-home income since 1990.
Workers are currently getting pay rises of just below 5% on average.
Mr Bailey was paid £575,538 including pension, in the year from 1 March 2020, more than 18 times higher the median annual pay of £31,285 for full-time employees.
He said that while it would be "painful" for workers to accept that prices would rise faster than their wages, he added that some "moderation of wage rises" was needed to prevent the rise in the cost of living becoming entrenched.
"I'm not saying don't give yourself a pay rise. This is about the size of it [any rise]… we do need to see restraint," he added.
The Treasury supported Mr Bailey, with chief secretary Simon Clarke saying it was "important that pay restraint is observed".
The boss of British Gas owner Centrica, Chris O'Shea, told the BBC he could see both sides.
"If this is a temporary spike in inflation and wages rise to meet that temporary spike, then the people paying those wages have to pass on that cost and that's where you get into the wage price inflation spiral.
"But if you are trying to figure out how to pay for your groceries at Aldi, then its not enough to sit and say well I'm not going to do this… you are worried about paying your bills, you're worried about feeding your family, you're worried about heating your home. "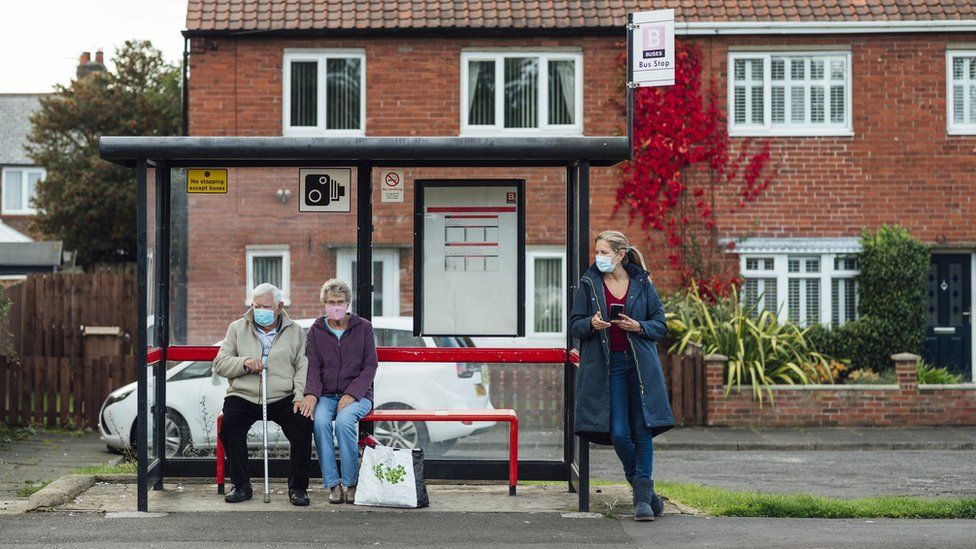 Meanwhile, the High Pay Centre think tank said Mr Bailey's comments "while not ill intentioned" were "frankly absurd" and "insulting".
It said the cost of living hike followed more than a decade of wages stagnating, during which the top executives were paid 86 times more than the average worker.
"It's time that those with the broadest shoulders genuinely start to take on more of the burden of the economic challenges we face," it said.
Certain industries and professions are seeing bigger pay increases due to labour shortages. For example, lorry drivers, who are in high demand, have received wage hikes of up to 20%.