Transport for London's (TfL) emergency funding deal with the government has been extended by a fortnight.
The current financial deal was due to run out on 4 February, but negotiations have been given a short grace period.
TfL is facing a £1.9bn budget black hole and has warned of massive cuts to bus, Tube and road services.
There have been repeated rows over funding for TfL and the cause of its financial crisis.
TfL said discussions were continuing with the government as it aimed to secure "long-term funding".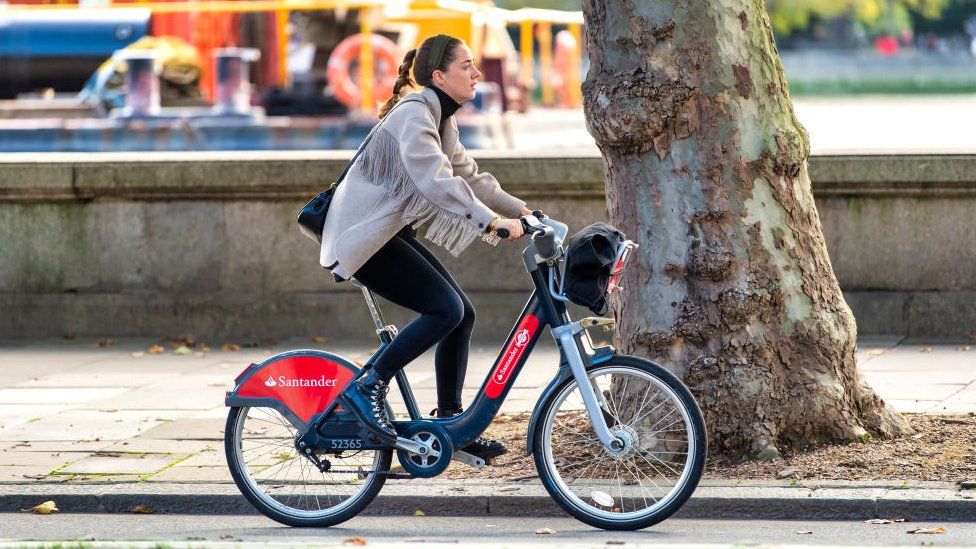 A spokesperson added: "There is no UK recovery from the pandemic without a London recovery and there is no London recovery without a properly funded transport network in the capital.
"It is essential London receives the sustained long-term government funding that is vital for the coming years if a period of 'managed decline' of London's transport network is to be avoided.
"We have agreed with the government that our existing funding agreement will be extended until 18 February so that these discussions can be concluded."
Unions have warned public transport across the capital will grind to a halt without a long-term financial plan.
On Thursday, TfL said that cutting all "uncommitted" Healthy Streets funding, such as walking and cycling schemes, would save about £500m.
The Department for Transport (DfT) has insisted it has "repeatedly shown its commitment" to supporting TfL.